How is my Driving Score calculated?
At WiseDriving, we reward our drivers for their good driving habits. Your score is based on four must-have driving behaviours for staying safe behind the wheel. This means that your driving score is the key to saving money on your insurance (or keeping your premiums low)!
Your Driving Behaviour Score (or DBS as we like to call it) is what we use to score your driving. It is calculated from the data that our black box collects. It's unique to you and helps us to personalise your insurance premium to kick start your journey to becoming a Wise Driver.
There are four different factors that affect your DBS:
Your speed
How sharply you brake
How quickly you accelerate
How often that you drive at night
Don't worry, if you drive frequently during the day and rarely between 11pm and 5am, this shouldn't affect your score too much. You're scored out of 100, and the higher your score, the more likely it is that you could get money back.
It might seem strange that we record whether you drive between 11pm and 5am, as accidents are less common at night. Only a quarter of road travel happens at night, yet 40% of serious accidents happen*. Due to this, you're at higher risk of having an accident if you regularly drive at night, compared to those who don't. But don't worry, we don't weight this part of your score as heavily because we know that driving at night is sometimes necessary. This means that it'll affect your DBS less than the other three factors, see the graph below for which factors contribute the most to your score: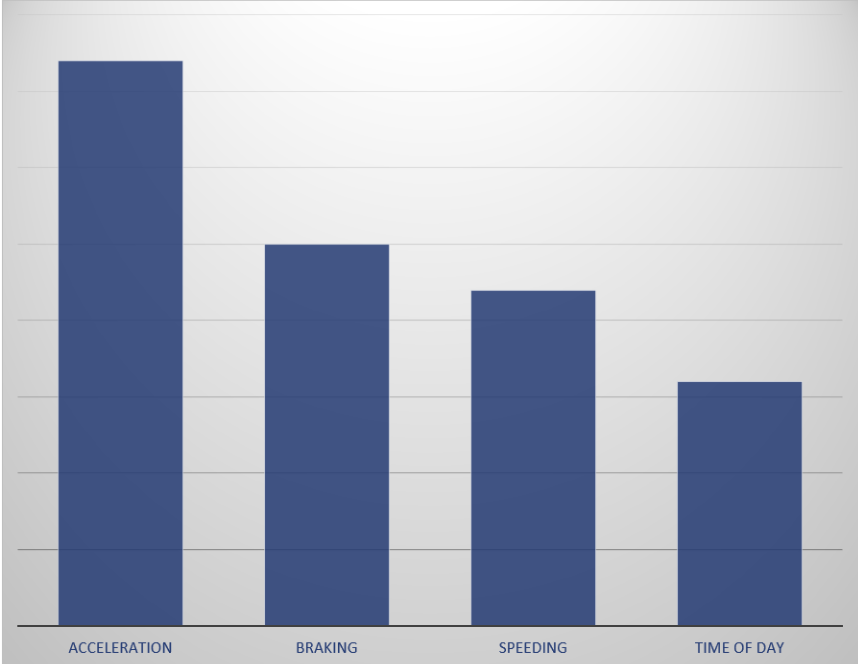 *according to an article published by the Royal Society for the Prevention of Accidents, read the full article
here
.
We're not like other telematics companies – we review your score monthly and you may get a reward for safer driving, not just at renewal. If you improve your score, you could get money back in your pocket!
Each month we take a look at whether your score has gone up or down and if it has improved considerably, you could get some money back as a thank you for making our roads safer. However, if it has gone down you could pay more for your insurance – so make sure to keep an eye on your score by logging on to the
'my account'
section of our website.
If your score goes down, don't worry, we've got plenty of handy
hints and tips
to help you get back on track.
Here are some of our driving do's and don'ts to help you keep your score high…
Do:
Drive at night when necessary, but try to avoid unnecessary journeys between 11pm and 5am
Drive smoothly – accelerating and braking gradually is the key to a good driving score
Don't:
Exceed the speed limit, this will reduce your score
Tailgate – if you leave plenty of room between you and the car in front, you'll have enough time to brake gradually. Sudden braking or accelerating will lower your score.
Don't have a policy with us yet?
Get a quote
today to see how much you could save by becoming a Wise Driver!
Other Helpful Links:
---
---
---
Back to blog